If you haven't read The Little Prince by Antonie de Saint-Exupery to your children, now is the time. Originally written in French, it is now the most translated French book. It is both philosophical and poetic – a children's Odyssey.  You will find yourself pulled into the Prince's little world as Exupery softly unfolds the story. It is hard to grasp what makes this book, its elusive magic is so closely woven into its story line I am tempted to quote it in its entirety to convey its luster!
This Summer memorize some poetry with your children. It really isn't as arduous as it sounds. What joy it is to memorize your favorites, to have such treasures always with you!  Robert Louis Stevenson's A Child's Garden of Verses is a Classic.  Children love their short, lyrical and literal quality. This book is filled with well composed, musical, accessible, romping and whimsical verses.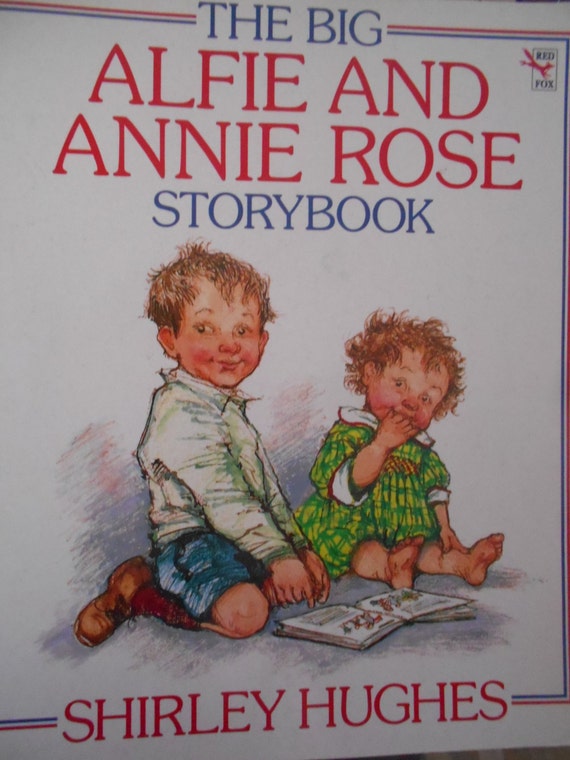 Shirley Hughes inspired by observing her own little family (she had three children) began writing and illustrating children's books. She is well known for her endearing Alfie series. Hughes captures the adventures of everyday life and her illustrations reveal her deep knowledge of children and family life. In an interview she stated: "I want the children looking at my books to feel that they want to see round the corner; I want them to feel they are in the picture they are looking at…. I would like to think I draw with sentiment but never with sentimentality. Family life is a high drama, not a sweet idyll." Anyone in the throes of raising children knows that childhood is dramatic with only occasional idyllic  reprieves. It is vindicating and encouraging to encounter this truth in children's books.