Here's A List of Gifts That have been a hit in our home :
Butterfly wings, Simple, inexpensive and my girls still play with them  three years later people-  three. 
Flash lights again practical, simple and my children love them. For older children Reading lights.
Battery Operated Toothbrushes I know, it's terribly practical, arguably worse than socks, and maybe my children are odd but they love getting these. I also buy my girls new hair ties, clips, brushes and the men in my life may get combs & shaving supplies (lame or genius? You decide).
Water Colored Coloring pencils   for the older children and Crayons for the younger ones.  I also get new pencil sharpeners and They usually get a coloring book or a new notebook to go with them. Cute Bookbags and pencil cases are always nice to have (I love goldfish) I found this at TheCrownedRabbit (I love etsy):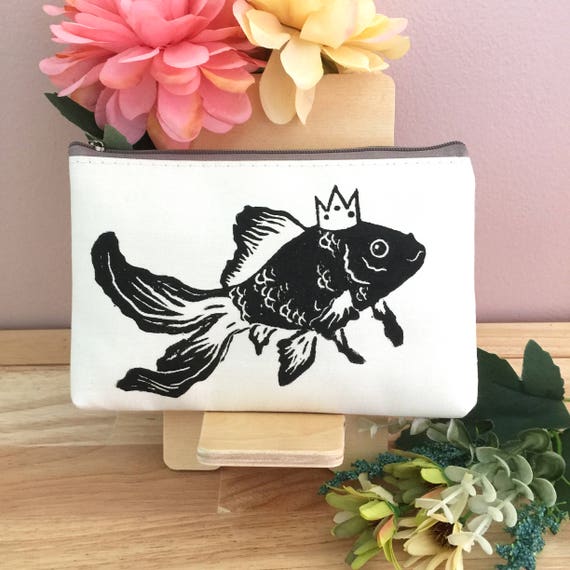 Blocks, and if you already have blocks (most of us do)  just sneak some of the old blocks from the toy room, take a sharpie, and make them into buildings, and ta-da new blocks!: 
Balancing toys. I love balancing toys and so do babies, toddlers and older children. The great thing about them is you can just store them with the blocks. I have bought a few sets in the past and I found these on etsy: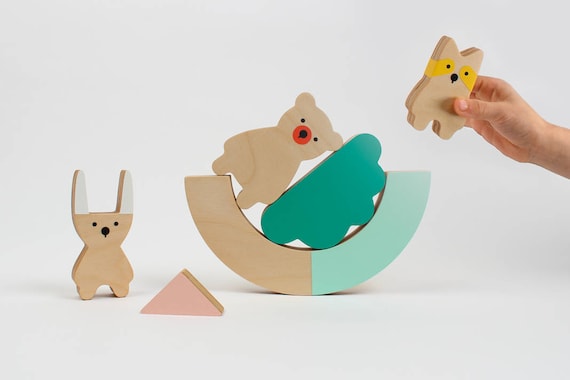 so cute, admittedly pricey, but cute! There are lots of other (more affordable) on etsy. (Be careful when buying online sometimes it's hard to tell the scale and they turn out to be choking hazard size. )
Piggy Banks. The piggy banks I bought last year are still in use. I like the ones divided up into save, spend, give. You can put little treats inside too.
These Holy Heroes CDs are really wonderful for boys or girls, all my children love listening to them, and I've learned a lot too.
Still got nothing? What activities are they in? My girls are in gymnastics so new leotards, silly scrunches are always welcomed. Movies are also fun to get and of course, Books, I always get them Books. But that's for another post . .
And for the record,  socks make a great gift.
-Mrs. Karl T. Cooper, Jr.